Hoover Lunch Tuesday, March 13th, 12 noon -- See you there!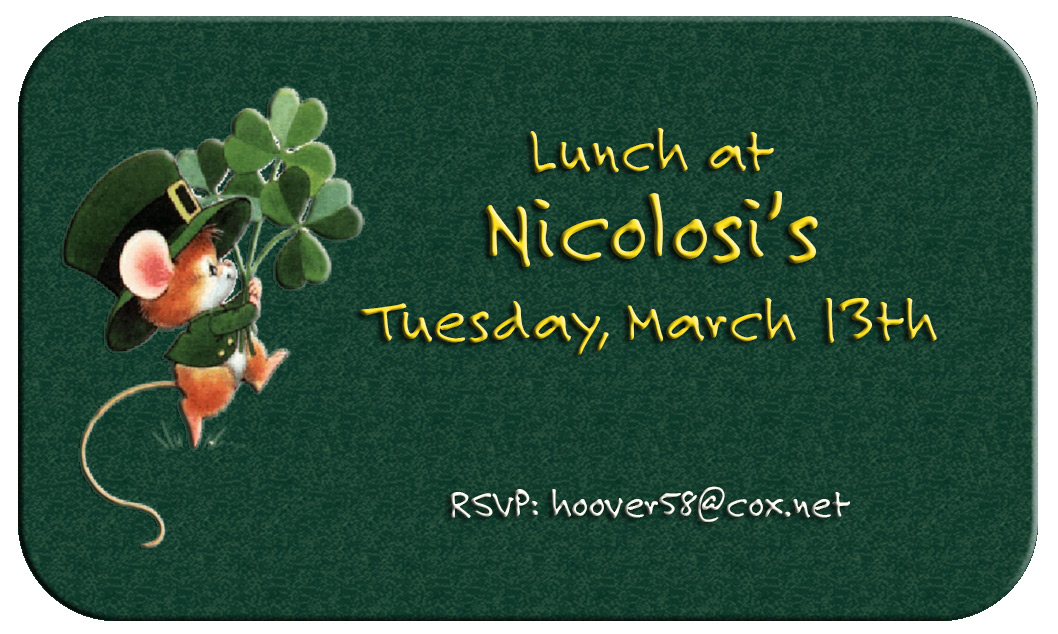 Please RSVP. It is difficult to expect Nicolosi's to reserve the room and make sure there is a waitress when we don't tell them how many, if any, are coming. Our waitress, Linda, comes in on tuesdays especially for us.
For a map to Nicolosi's (7005 Navajo Road, San Diego) click here.
Please spread the news about the web address Hoover58.org.
Check out our 70th birthday party pictures: http://hoover58.shutterfly.com (the password is hoover58)
More Pictures: from Ray http://hooverclassof58.shutterfly.com/pictures/26
Once you click on one of these links, you can view the photos as well as order any that you would like to have.
More updates to come! Watch for our next luncheon at Nicolosis'